Leaflet on the Solar Maya
Colectivo Suumil Móokt'aan wants to transform a solar maya into a learning space. To further disseminate knowledge about agroecological practices, traditional forms of agriculture, cooking, building, and healing, in addition to on-site learning opportunities, members have been working on different methods of communication, among others this brochure on the solar maya. It is being distributed to other communities and initiatives to inspire the exchange of experiences and knowledges and initiate possible collaborations in the future. Importantly, the creation of the brochure also led to a self-reflective process on the role of the solar within the collective's own practice and role within the community.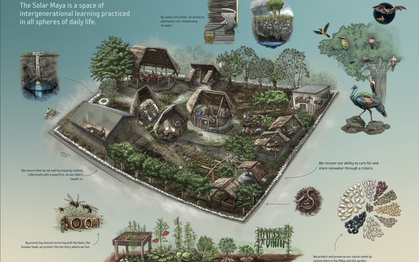 Visualizing the Solar Maya
For the dissemination of the practices and principles that make up the solar as a place of learning, it was important to find a visual language that would convey different elements of the concept, such as the importance of the seeds, the Melipona bees, and water and their interrelationships, for different audiences. Alberto Guerra, an illustrator specializing in the depiction of ecosystems, worked with the group to visualize the different layers of life in the solar, from the underground water to the life in and above the soil.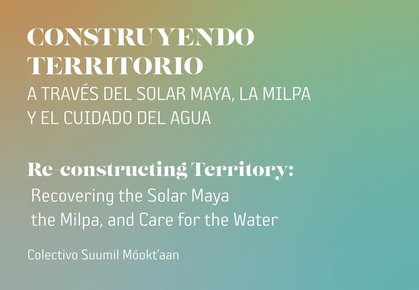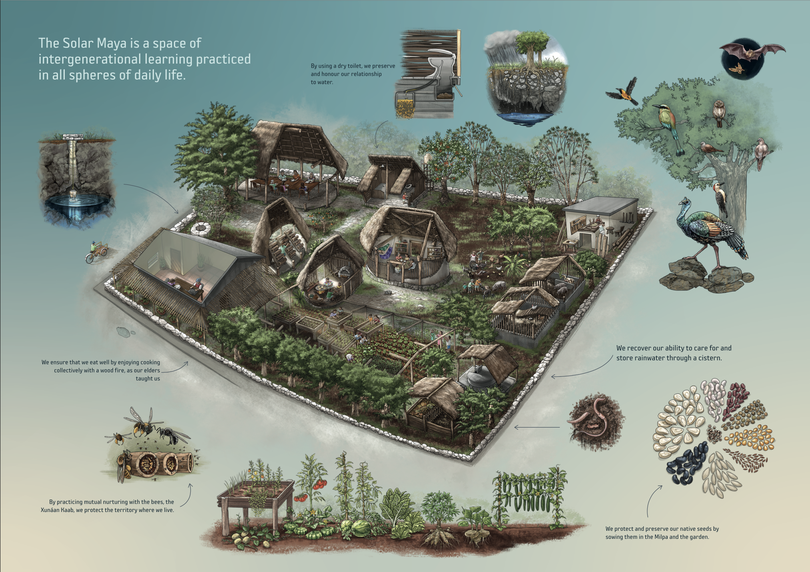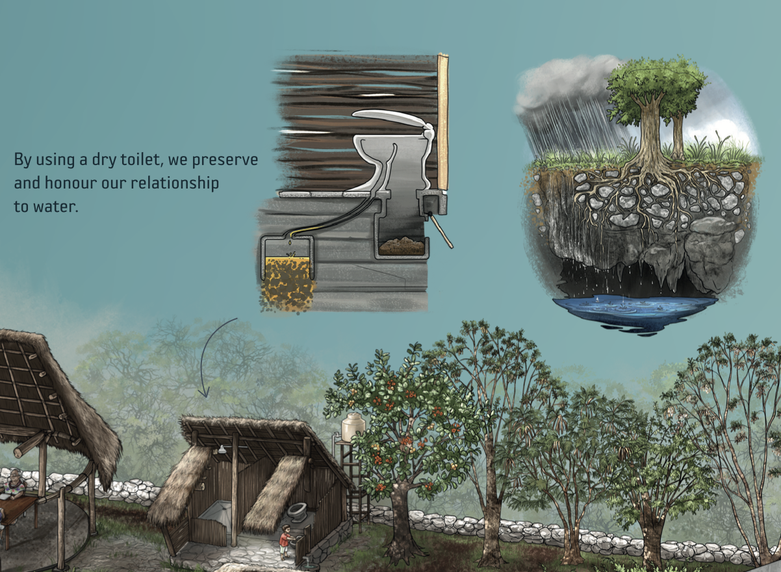 Acknowledgements
Valeria Aguilar Hernández
,
Juan Casillas Pinto
,
María Elisa Chavarrea Chim
,
María de los Ángeles Kú
,
Mary Dzul
,
Alberto Guerra
,
Irene Heras
,
Pamela Herrera Ramayo
,
Ángel Rafael Kú Dzul
,
Pablo Reyna
,
Carolina Robledo
,
Álvaro Salgado
,
Fernanda Sánchez
,
None Valiana Alejandra Aguilar Hernández